Detailed Description
Head box is one of the key parts of the paper making machine, which is used for fourdrinier former. The Open head box is to provide uniform and stable pulp for wire part.
The distributor of head box is square conical pipe header pipe inlet pulp and step orifice plate distributes pulp. Uniform pulp device is two uniform pulp rolls with different open porosity. Spraying pulp lip is hinged top lip plate (sing/double hing). Lip edge is with vertical small lip plate, and on the base is equipped with percentage display and precision worm gear box to adjust small lip plate fine-turning equipment. The biggest opening on the top lip plate is >70~90 mm, which is easy to clean and maintain. It is manual worm gear box to adjust top lip plate for smooth and easy.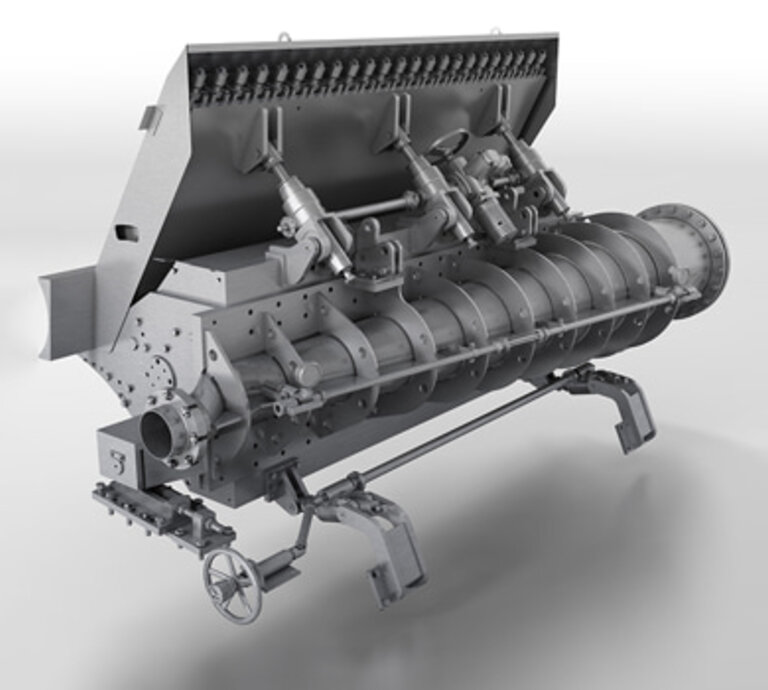 Technical Specification

1

Trimmed width(mm)

3200

3600

3800

2

Width of jet (mm)

3350

3800

4050

3

Work speed (m/min)

200-300

200-300

200-300

4

Diameter of holy roll (mm)

Ø220

Ø220

Ø220

5

Cloth paste way

Square taper pipe into the slurry,cloth pulp by the organic glass holey plate

6

Arrangement

Left or right hand machine

8

Outline size (L*W*H M)

2.6*4.4*1.6

2.6*4.4*1.6

2.6*5*1.6
The Main Equipment Of The Headbox


1.Holy roll: 2 s
2.
3.
4. The headbox is welded steel, lined with mirror stainless steel plate or can also be made of full stainless steel.There is a gate in the box. (the difference between the air-cushioned headbox)
5. Adjusting device : With a total transfer mechanism and the trim mechanism of upper plate
6.Spray device : The box body is provided with a spray device.